I've been procrastinating again. Well I imagined I was until I had a rather significant discussion while out to dinner the other night. We were talking about personality and I mentioned that my conversational skills had been described at times as being like squeezing blood out of a stone. Yes I do tend to hold myself back. And I brought up my blog. This is how I am putting myself out into the world, how my stone is beginning to ooze blood. The talk turned to excavation and then to archaeology.
"Emotional Archaeology" was bandied about as we talked about where the blog is going. I wasn't sure if that captured the tone correctly. Was it deep enough? The word "psychotropic" came to mind. On reacquainting myself with the word I discovered it meant "acting on the mind" usually referring to drugs. My thought around psychotropic was in the  deeper sense of "psyche" meaning soul, and "–tropic" meaning turned toward, or having an affinity with. So the blog in a poetic sense felt like it had a "Psychotropic Archaeology" an excavation of my deeper self to develop this sense of a Creative Mythology
A few days prior to this enlightening discussion the thought had come to mind that at its conception a blog is a blank slate yet to be written and each post the same. I choose a subject and the words that will populate the screen and speak to the readers.
A new born is a blank slate when they enter the world. Initially what is written in their psyche is chosen by the environment they inhabit. They take their original cues from their mothers, then fathers, siblings if they have them, and so on until a day comes when they have to select or reject the cues they've picked up during their formative years. Their experiences may dictate to them that this or that cue is not working in a certain situation leaving them to wonder if this is really how life is meant to be for them.
And so collectively with Humanity. In its primitive state what might have been the cues taken that evolved into the wars of today? War seems a huge manifestation of an inhumanity wrought in the tribal communities of prehistory. My ponderings coincided with a visit to Wellington to see my children. And the following image struck me as I walked along the waterfront….

What is it that anchors our inhumanity in our collective consciousness?? Can we blame the media for placing images in front us ad nauseam or is there something deeper going on? An opportunity for individual or collective compassion and action perhaps? An opportunity for us to wake up to a collective and personal need to change.  First our inner selves and then the outer manifestation of this inhumanity which seems embedded in our very nature.
As always I rely on my day to day experiences to fuel the blogging fire. What can I excavate from the previous weeks events to furnish the room of understanding. And the inspiration (or is it desperation) to complete this post keeps coming. Only yesterday I received this in my inbox….
I see desperation in the images accompanying the script. And sorrow that the way the world works leads to this.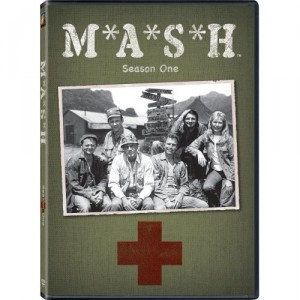 I have also been trawling through the M*A*S*H series on DVD. Hardly an episode goes by without a tear being shed. There is no dearth of material for an examination of Sacred Sorrow. A couple of episodes stand out…
Dear Sigmund: Sidney Freedman their on-call psychiatrist is spending time at the Unit during which he is composing a letter to Sigmund Freud. The plotline that touched on this inhumanity theme involved a pilot shot down over Korea. His war has consisted of flying missions from Japan dropping his deadly payload and then returning to Japan to spend his off-duty hours with his wife. During his stay at the 4077 he comes face to face with the horror he has wrought in the form of a injured child whose village has been bombed from the Air. A defining moment for him. In a parallel plotline there is a prankster at work in the camp offering some lighter moments. While funny there is something faintly dark about using someone to be the butt of another's pranks.
Preventative Medicine: A sobering episode where Hawkeye contrives an affliction for a Colonel who has an overwhelming casualty rate, whose achievements as a commander are more important to him than the welfare of his men. Hawkeye has him come down with symptoms akin to an infected appendix which he then removes. The resulting recuperation time means the colonel will be taken off line duty indefinitely.
With his penchant for bringing the ironic to life I often find the voice of Hawkeye in my head….
While we're on the DVD trail I picked up The Cove a couple of weeks ago not knowing that it would have relevance to the post. The blurb mentioning elite team, covert mission had piqued my interest a while back and it seemed the time to hire it. As the story unfolded the issue of dolphin exploitation and secret slaughter was in the foreground.
Then I received an email showing photos taken in the Faroe Islands where the slaughter of the calderon dolphin was openly acknowledged and was described elsewhere as a rite of passage for young adult males. The images are sickening. Another sorrow of our inhumanity.
And last but definitely not least is a sense that what we create in our lives is related to our predominant thoughts and feelings. Focusing on this theme brought that home for me. The ease of which all this arrived at the threshold of my awareness and then battered down the door seeking sanctuary. So when I turn inwardly and consider further – what are the ways I am wreaking inhumanity on myself and why…..